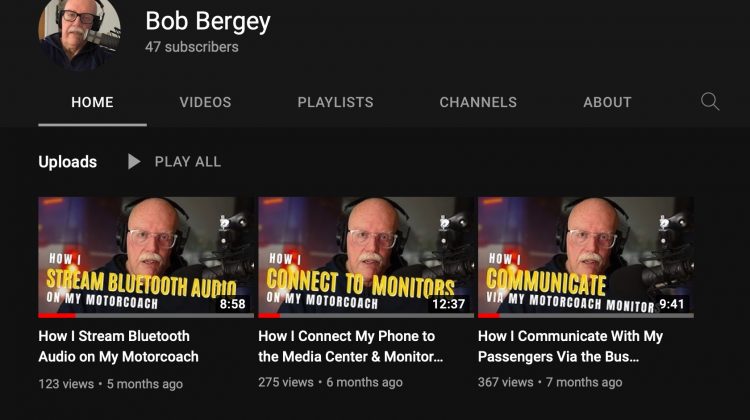 Introducing my new YouTube channel, especially for motorcoach operators! The first three videos have been posted with many more planned and in process. The first three videos focus on use of electronics in your motorcoach, both for you and for your groups especially on charter trips. Check them out, let me know what you think, and please SUBSCRIBE to the channel so you're made aware as new videos are posted to the channel. Let me know if you have any ideas you'd like to see covered.
https://eightwheels.com/youtube/
My podcasts are not dead — there are more in the works as time permits, also. Some subjects are covered more easily with an audio-only podcast, and some with video. I'm going to be adding to both as time permits, and this website will serve as a base for both. So make sure you have this site bookmarked and check it out regularly.
Note: I recently bought a new home and moved to Womelsdorf, PA, and at the same time switched companies for my driving. I now drive (part-time) for Elite Coach in Ephrata, Pennsylvania. I'm in process of setting up a brand new podcasting and video studio in my home to make it easier to continue producing podcasts and YouTube channel content.